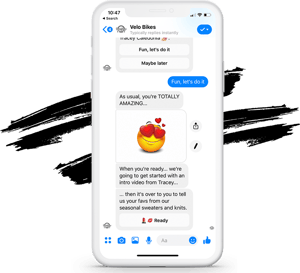 Thanks to advancements in chatbot technology and the popularity of messaging platforms and SMS, chat surveys (or "conversational surveys" or simply "chats") are starting to become more common in market research. But as this new way of engaging with customers become more widespread, it's important to understand its impact to both the respondent experience and data quality.
In this e-book, Jennifer Reid, Senior Methodologist at Rival Technologies, shares findings from a recent study examining the implications of using chats as a survey methodology.
Questions answered in this e-book include the following:
✔️ How do research participants feel about chats as a new way of providing feedback?
✔️ Do surveys sent via Facebook Messenger and SMS introduce any demographic skews?
✔️ Is there a difference between people who answer chat surveys versus those who answer typical online surveys?
✔️ Are findings from chats comparable to insights gathered from traditional online surveys?