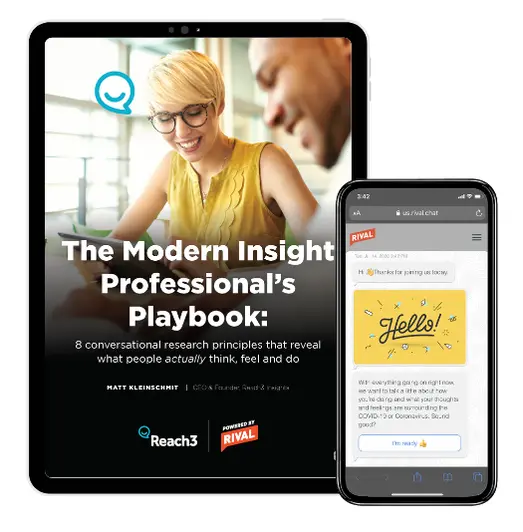 The most innovative insight leaders today are using conversational research approaches to increase the strategic impact of their work.
These leaders—from brands like Jagermeister, Brunswick Corporation, Tyson Foods, Hyundai, REVOLT TV, and Kellogg's—have recognized that there's a real opportunity to align their engagement strategy with the expectations and behaviors of consumers.
In this playbook, Reach3 CEO & Founder Matt Kleinschmit reveals the conversational research principles transforming how researchers capture better insights, get more visibility for their work, and drive meaningful business results.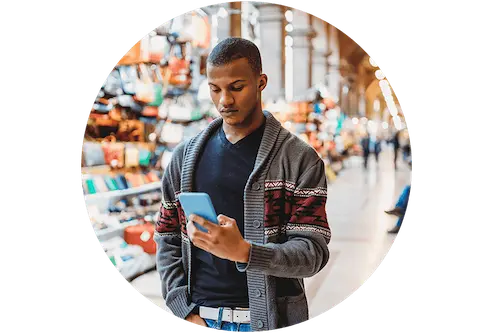 Get your copy to learn:
How macros forces like the pandemic are changing the consumer landscape and what it means for market research
How to apply conversational research principles in your engagement strategy and questionnaire design to get better customer insights
How to increase the visibility and credibility of your insights