You'll receive a confirmation from Zoom via email.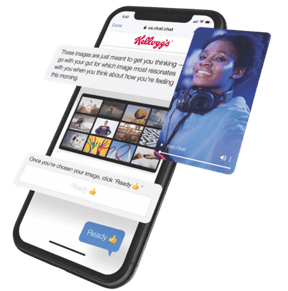 See you on February 24.
Curious about the world's best mobile market research platform?
Rival's mobile-based market research platform allows your brand to engage consumers in real time, on their phones in a way that feels organic, familiar and fun. If you're curious to see our platform in action, book a short meeting with one of our product experts.