Sign up for this report now to learn the biggest opportunities and challenges for global CPGs in the growing and lucrative direct-to-consumer (DTC) channel.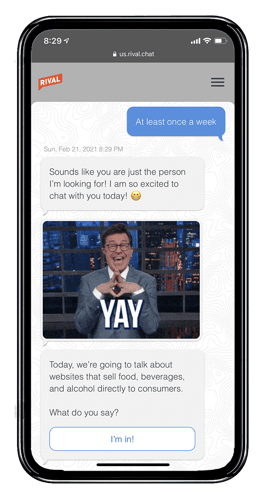 Winning in DTC requires a deep understanding of consumer motivations, the end-to-end shopping experience, and the barriers to purchase. Optimizing go-to-market strategies demands knowing which marketing channels lead to awareness and what product offerings drive sales.
Using Rival's mobile-first market research platform, Reach3 Insights conducted engaged 265 US-based consumers to find out which CPG brands are winning in DTC—and what they're doing to get ahead.
The following DTC websites from major CPG brands were included in this study:
👉 snacks.com (by PepsiCo)
👉 pantryshop.com (by PepsiCo)
👉 buy.impossiblefoods.com (by Impossible Foods)
👉 themacallan.com/en-us/shop (by Macallan Whiskey)
👉 mybillie.com
👉 harrys.com
👉 objectivewellness.com (by Clorox)